With the recent introduction of the Subaru BRZ/Scion FR-S twins, it would seem that lightweight, rear drive sports cars are making a bit of a come back. What better way to find out if the Subaru/Scion duo did it right by comparing it to another light weight, rear drive sports car? Luckily, I am the proud owner of a slightly older light weight, rear drive sports car, the Honda S2000.
The goal here is not to determine which car is faster, as that would not be a fair fight considering my car out powers the BRZ by a fairly significant amount. My goal in doing this comparison is to find out if Subaru got the lightweight, rear drive formula correct, and to see which of these two cars are more fun to drive.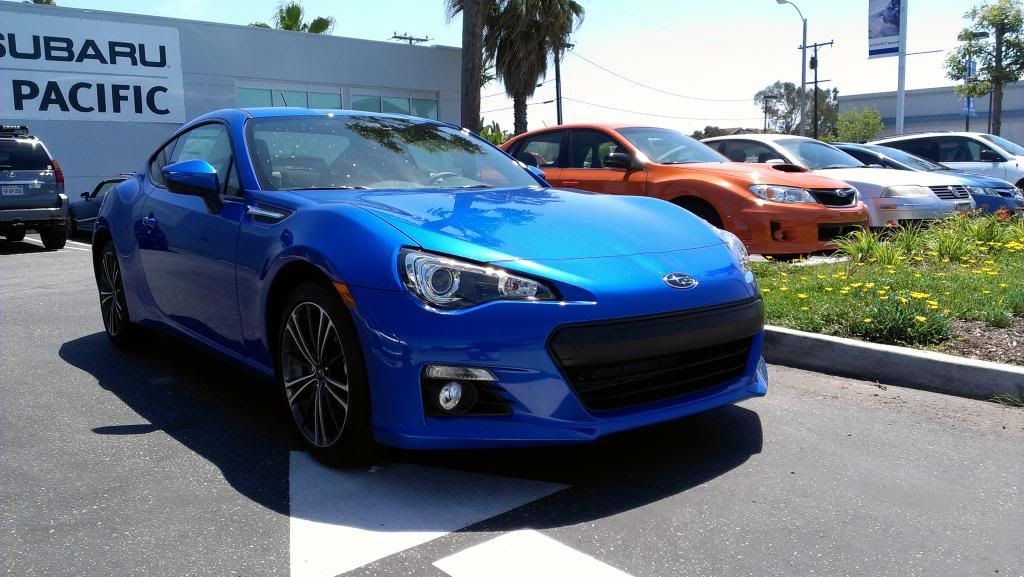 VS
2013 Subaru BRZ
- 2.0 liter, naturally aspirated, flat-4
- 200 horsepower
- 151 lb./ft.
- 6-speed manual with rear limited slip differential
- 4 wheel disc brakes
- Front Suspension: Strut type with lower L-Arm / Rear: Double-wishbone
- 17x7 inch aluminum alloy wheels
- 215/45/R17 Michelin Primacy HP Tires
- Curb Weight: 2,776 lbs.
West Brother's 2007 Honda S2000
- 2.2 liter, naturally aspirated, inline-4
- 237 horsepower
- 162 lb./ft.
- 6 speed manual with rear limited slip differential
- 4 wheel disc brakes
- Front Suspension: Independent Double-wishbone / Rear Suspension: Independent Double-wishbone
- F: 17x7 Enkei RPF1 aluminum alloy wheels / R: 17x8 Enkei RPF1 aluminum alloy wheels
- F: 215/45/R17 Dunlop Direzza Z1 Star Spec / R: 245/40/R17 Dunlop Direzza Z1 Star Spec
- Curb Weight: 2,864 lbs.
Handling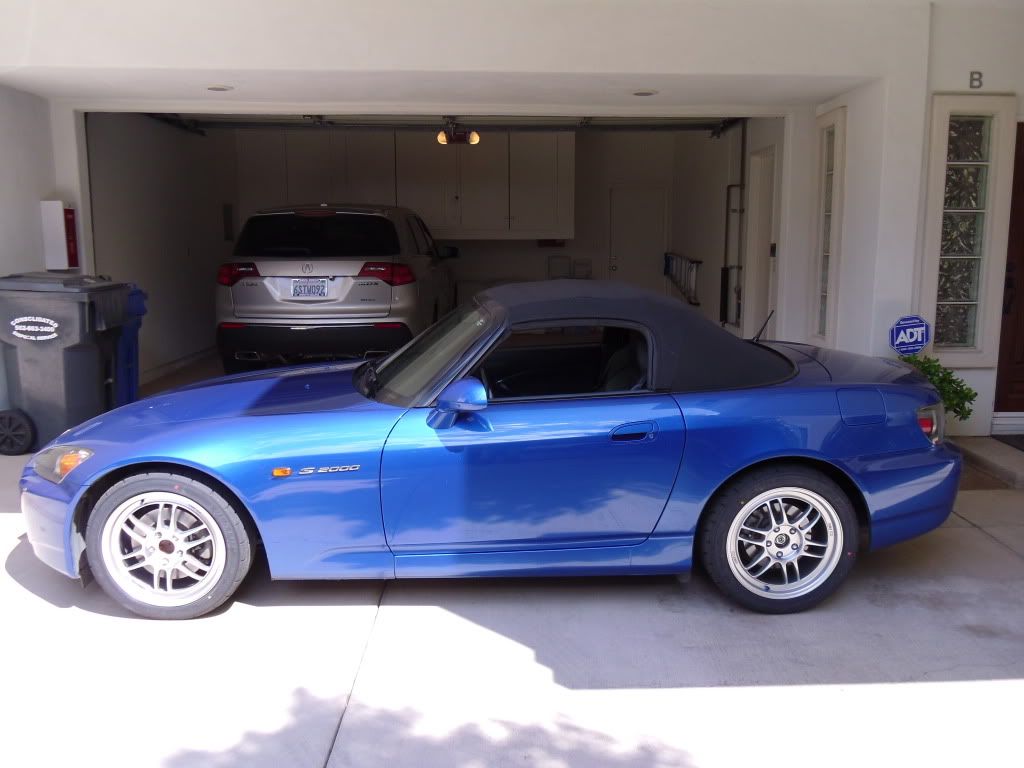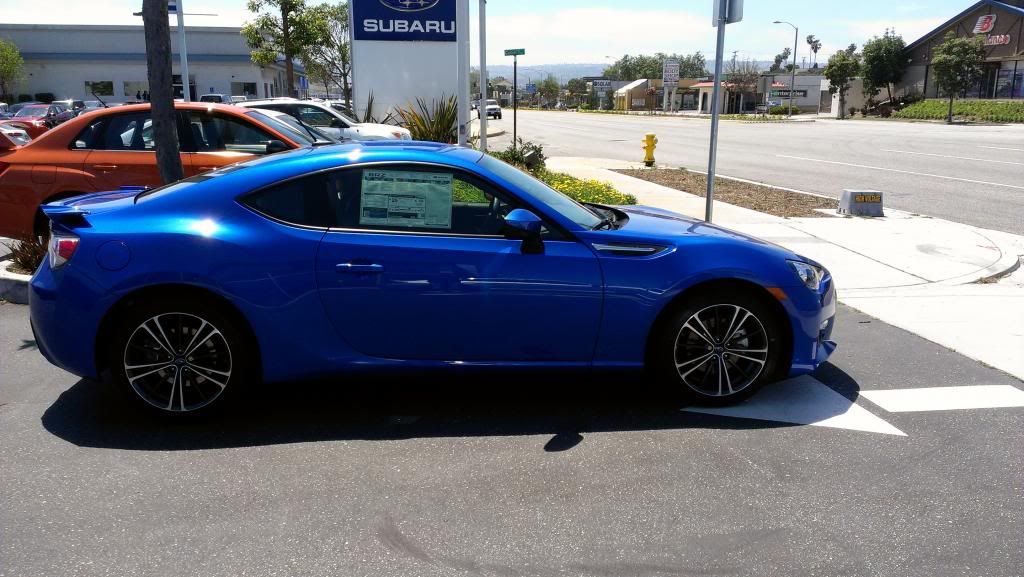 Both the BRZ and the S2000 were designed as cars made for corners. Despite this fact though, Honda and Subaru go about fun through the corners in a different manner. The refreshed, AP2 S2000, with its revised suspension geometry and wider rear tires, has a tendency to want to grip and handle neutrally rather than oversteer.
The Subaru, on the other hand, with its Prius derived, skinny rear tires, tends to oversteer quite a bit, much like the AP1 S2000. This is not to say that the S2000 cannot oversteer, and the BRZ cannot grip. The S2000 is a car that is capable of oversteering and drifting, it is just more difficult to do due to the way the suspension is set up. The BRZ can grip reasonably well as long as you do not mash the throttle out of every corner. Long story short, which car has the better handling really comes down to driver preference. Both cars are excellent at what they do and are capable of doing what the other car is best at to a certain degree.
Winner: Tie
Engine:

Image courtesy of Motor Trend magazine
As mentioned above, the purpose of this comparison is not to see which car is faster. Nevertheless, both cars are equipped with spectacular engines. The BRZ comes equipped with a 2.0 liter, horizontally opposed "boxer" 4-cylinder. Considering what the BRZ was designed to do, this engine generates more than enough horsepower and torque to get it quickly through corners and to get the car into a controlled slide. The S2000 comes equipped with a 2.2 liter inline 4-cylinder engine. With its nearly 240 horsepower, the S2000's engine still delivers one of the best displacement to horsepower ratios of any naturally aspirated production engine.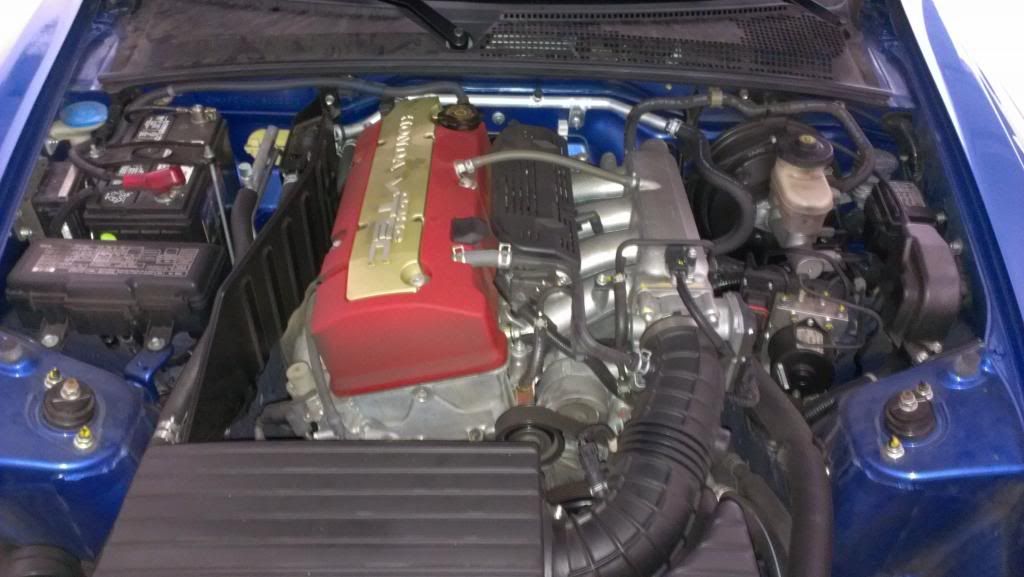 The funny thing about both of these engines is that they actually share a very similar characteristic. Due to the low displacement of both engines, both engines have a very high revving nature. In order to squeeze out every last ounce of power from these engines, drivers need to rev both engines quite high in order to get into the meat of the engine's power band. As a result of this high revving nature and natural aspiration, both engines do unfortunately lack power in the low end of the rev range. Though both engines lack low end power and torque, this is actually ideal for performance driving situations such as track driving or driving on twisty mountain roads, where having a high revving engine offers greater flexibility to wring the most from the motors. Since both engines observe very similar characteristics, I will have to call this category a tie.
Winner: Tie
Transmission
Both the S2000 and the BRZ are equipped with short throw, six-speed manual transmissions with limited slip differentials. Both cars exhibit incredibly short shift throws and have very good feedback. The only real significant difference between these two cars is the clutch. My S2000 has a some what heavy clutch, but it offers great feedback, allowing me to figure out where the clutch will engage in relation to the position of the clutch pedal. With the BRZ, the clutch pedal was feather light and had very little feedback. During my drive of the BRZ, I could not feel where the clutch would engage, causing me to stall the car once as the clutch had already engaged before I could apply the gas.
Winner: S2000
Interior, Noise/Vibration/Harshness, Day-to-day livability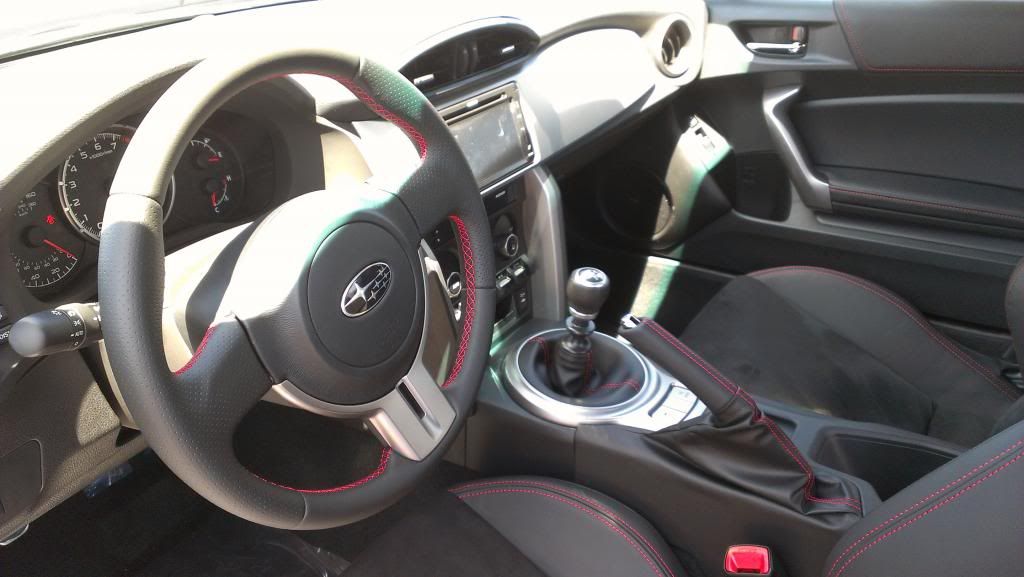 While some might view the interior as irrelevant to how fun a car can be, I see it differently. In order for a car to be fun, it should not just perform well, but it should allow the driver to be comfortable while having fun.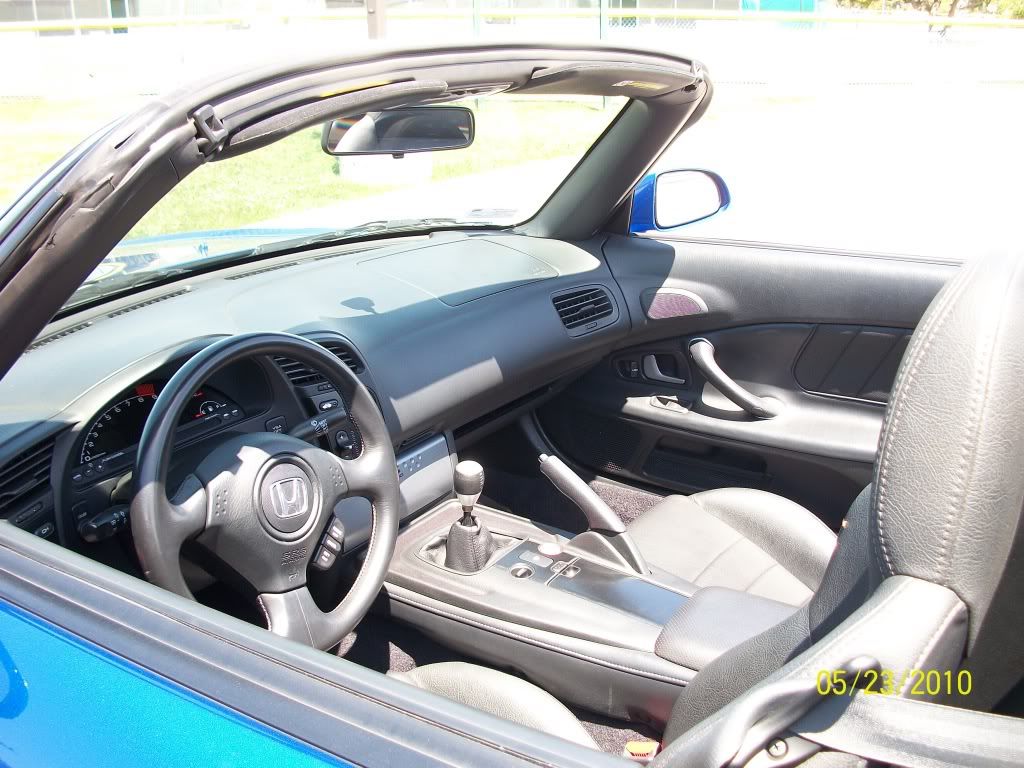 When it comes to interior build quality, I would say this is a dead heat. Both the Honda and the Subaru have relatively spartan interiors. Despite the lack of "interior bling," both cars are built with high quality materials, relatively comfortable and supportive seats, and somewhat cramped quarters. From a noise, vibration and harshness perspective though, the BRZ wins this one, hands down. The Subaru's win simply has to do with the fact that the BRZ has an attached roof while the S2000 is a convertible. The BRZ's roof advantage keeps the cabin far quieter than the S2000's vinyl soft top ever could. This is especially apparent during freeway and highway driving, where my S2000's engine will buzz away at relatively high 3,800 rpm doing 65 mph. While it is definitely nice to be able to open the top and get fresh air at the drop of a hat, having to listen to an engine loudly hum at the same speed for a long period of time can get grating on the nerves.
Winner: BRZ
Cost
Having fun with a car is great. Having fun with a car while having some extra cash left over in your pocket is awesome. Which one of these two cars offers the best "bang for the buck?"
A brand new Subaru BRZ Limited, like the one I test drove, retails for $28,265. Thanks to the car's popularity though, you would have a hard time trying to get one for anything under the MSRP. There is also the option of the less expensive Premium model, which retails for $26,265. But like the Limited model, demand for the car makes it difficult to find one for under MSRP.
A 2007 Honda S2000 in excellent condition will sell for $23,525 as a certified pre-owned vehicle, or roughly $20,225 through a private party. To equalize things a bit, you can get a certified pre-owned 2009 Honda S2000 (the car's final production year) for about the same price as a brand new, Premium trim BRZ ($26,385). Despite the price advantage, this does not automatically mean the S2000 wins.
If we were comparing brand new car against brand new car, the MSRP of the 2007 Honda S2000 was $34,250. That is significantly higher than a brand new 2013 Subaru BRZ Limited. While a brand new BRZ Limited costs significantly less than a then new 2007 Honda S2000, the BRZ's price tag gets you a few extras that the S2000 never had, such as a navigation system and bluetooth connectivity.
In the end, a used S2000 will be easier on the wallet than a brand new Subaru BRZ. But if having a new car, and having features such as navigation, a fancy radio, and factory warranty are really important, the Subaru BRZ is most likely going to be your choice.
Winner: Tie
Overall Winner?
So did Subaru/Toyota get it right? Did their revival of the lightweight, rear drive sports car push all the right buttons? You bet it did. While the car does not have a lot of horsepower or torque, the BRZ does precisely what it was designed to do, and that is be a fun, tossable car that leaves a giant grin on the driver's face. However, picking which car between the BRZ and the S2000 does the fun, lightweight, rear drive car thing better is going to be a difficult task.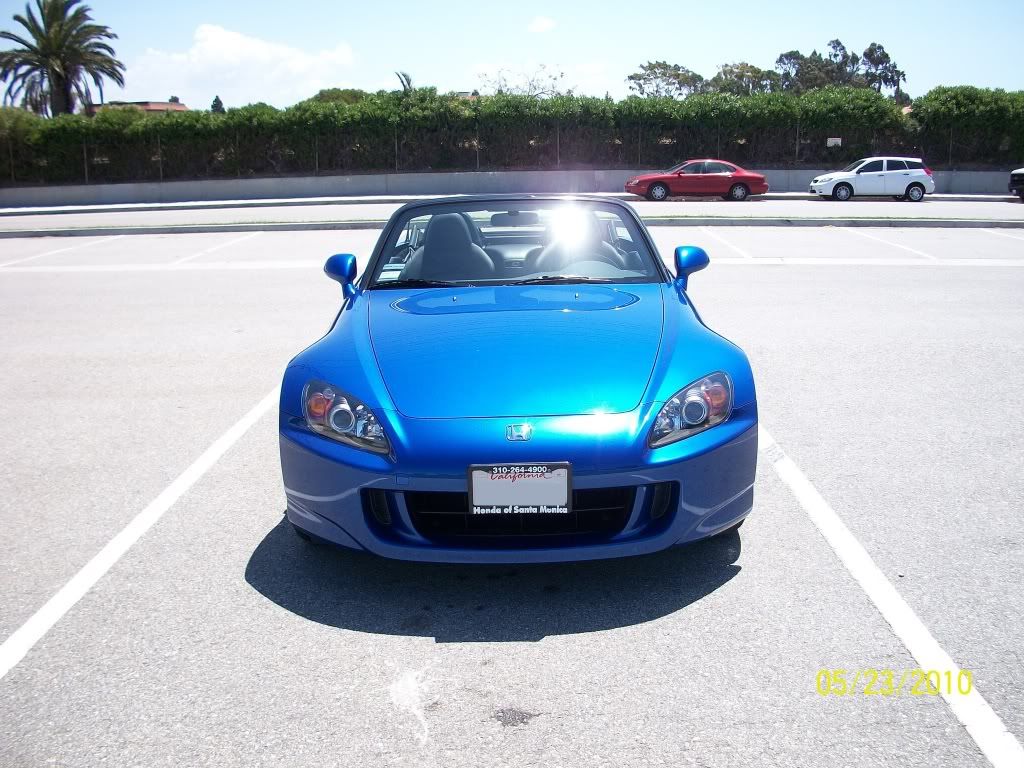 As evidenced by the dead tie in number of wins for both cars, it is going to be difficult to pick a winner from these two cars. Though both the BRZ and the S2000 were built to be serious driver's cars, Honda and Subaru go about providing the driver with the best driving experience in different ways. From my time spent inside the BRZ, it was clear that Subaru's intention was to build a car that would not be too financially difficult to get in to, but would still be fun to drive despite the horsepower deficit. In the three plus years I have owned my S2000, I can confidently say that Honda's goal with the AP2 S2000 was to create a car that would perform well on a track or twisty mountain roads, while maintaining enough civility to be driven everyday on the street. While these are two very different approaches to obtaining driving satisfaction, it does not change the core fact that what you have here are two lightweight, rear drive sports cars that are an absolute hoot to drive. In the end, I can only call this comparison a tie as either car would be a fantastic choice if a small, lightweight, rear drive sports car is what you are looking for.
*Special thanks again to Bronson Wright of Subaru Pacific in Torrance, CA for giving me the time to compare the BRZ to my own vehicle.